Oshkosh Newborn Photographer | Newborn Session Information
Studio708 Newborn Photo Session information and current newborn specials. Contact us today for a full newborn photo guide!
Newborn photo Session information and Process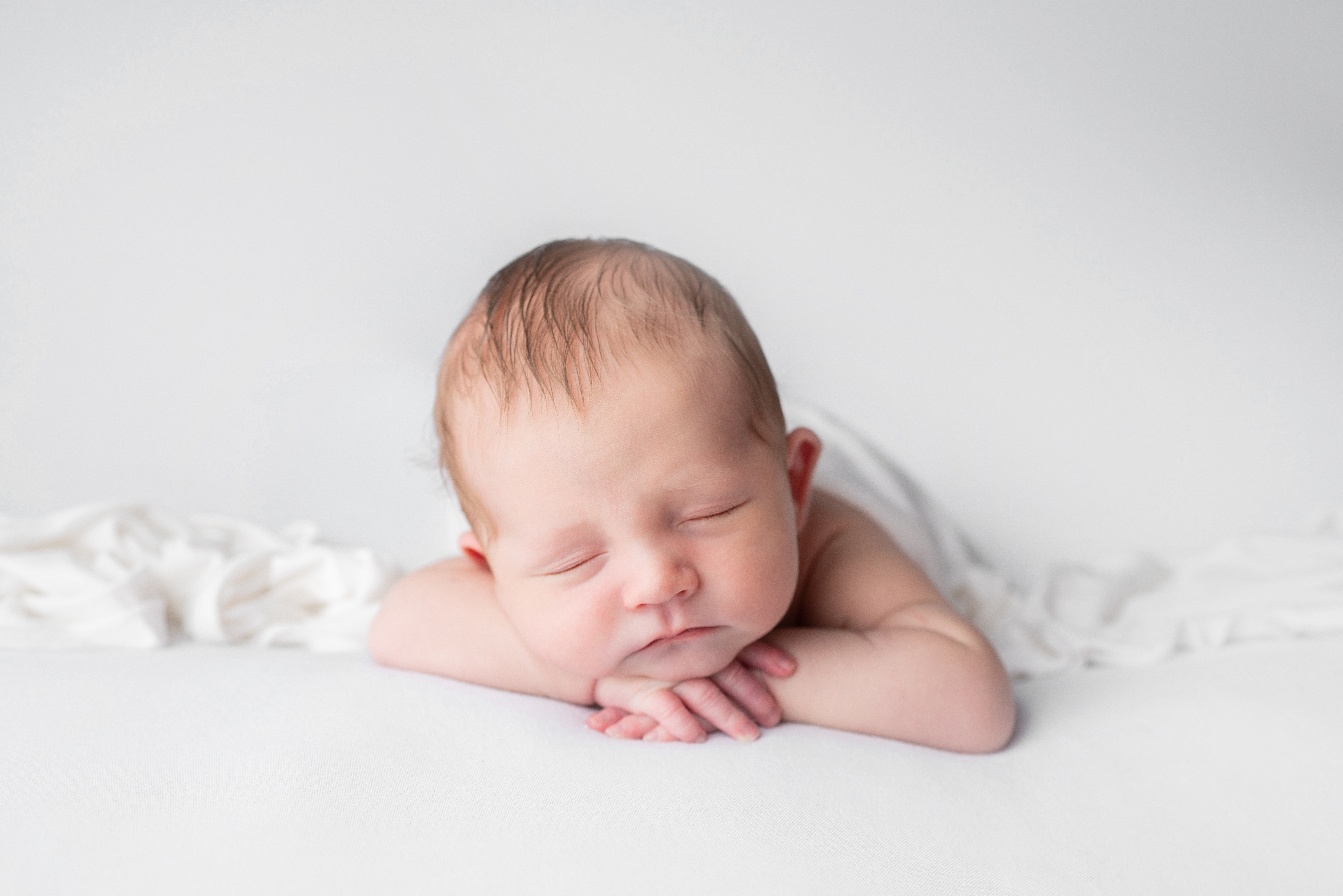 The Consultation
A consultation is a fantastic way for you to explore each option we provide, have a full understanding of the products and what our sessions involve and allows us the ability to get to know you before your session. During your consultation, we will discuss your stylization preferences, details and ideas. We will talk about your shoot and product needs and go over our payment plans and select options that are best for you. We will also select a date and time for your session. We encourage you to ask questions and share your ideas during our time together.
The Photo Session
Newborn sessions involve a bit more time and are always attended by both Tim and Katy. Katy typically does the wrapping, posing and spotting (we have to make sure baby is safe at all times!) and Tim is the one taking the actual portraits. This is great teamwork on our end, and insures that your little one is safe and in good hands. We are careful to keep all of our wraps, drops and posing items in clean and safe condition, and always wash our hands before handling your little one. Sessions are ALWAYS rescheduled if we feel that we have a cold or illness.
We find that the best sessions typically happen around the 5-7 day mark. Babies need time to establish feeding and bonding time with mom and dad before coming in. Newborn sessions can be done up to 6 weeks, but it is recommended to bring them in within those first two weeks. For this reason, we suggest booking your newborn session with Studio708 around the same time you announce your pregnancy.
Hand-made knitted wraps, hats, headbands and tiebacks, custom backdrops, matching sets and props are all provided for your session. We take great pride in our textures, colors and stylizing of our sessions and take great care to choose items we feel will fit your baby well and look great in their photos. We do allow personal items to be incorporated, given they are safe and will not compromise the style we consistently provide.
It is best to show up about 10 minutes prior to your session time, so you can feed and snuggle your little one before handing them off to us. Our session room is wide open, so you have the opportunity to watch us work, take behind the scenes (clients love this!) and/or take a nap. All perfectly acceptable :)
The Ordering Consultation
After your newborn session is complete, we will schedule a time for you to come in to view your gorgeous portraits. This is typically 1-2 weeks after your newborn session. During this time, we will reveal 30-60 (depends on the length of your session, etc) portraits to you with a slideshow in our viewing room. Our primary objective during the ordering consultation is to help you choose the right portraits to be professionally printed on your favorite products. Canvas wraps, framed prints, high end mounted prints, albums, metals, acrylics and keepsake boxes are all available. Digital collections are another great option, if you feel you would like to archive them. Newborn clients of Studio708 typically invest anywhere from $500- $3500 in their portraits. For a full info guide please send us a message on our "Get in Touch" page.
Client Loyalty Program
All newborn clients of Studio708 receive various benefits when returning for milestone and family sessions. We love to work with clients as their babies grow! Ask us for details!